Bidding has ended on this item.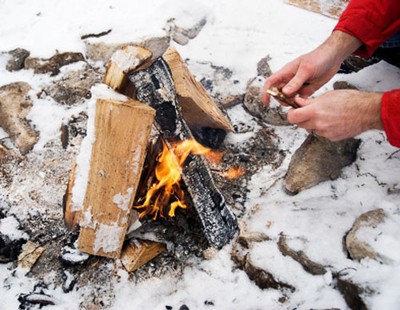 Similar items you may be interested in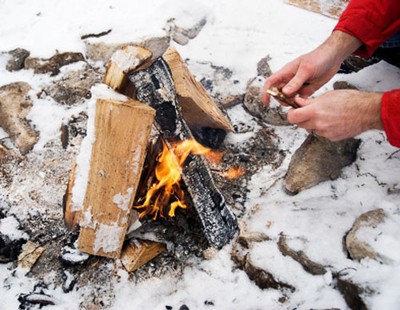 Similar items you may be interested in
Description
US Shipping and Handling only 99c for each additional CDs! Large Lot of30 Survival Guide Manuals and Bookson CD-ROM 30 Outdoor Survival Guide Manuals and Handbook, Preparedness Manuals and Books with over 2600 Pages of Information.

Topics Include Survival Gear, Tools, Food, Snares and Traps, Edible Plants, Survival Knots, Cookbooks and Recipes, Techniques, & Supplies, Warm Climates, Cold Climates, Over Water, Medicine, Water, Shelter, Camouflage, and much much more.

Books on this CD include: 1. Survival - 571 Pages 2. Survival Knots and How to Tie Them - 113 Pages 3. Basic Cold Weather Survival - 201 Pages 4. Edible and Medicinal Plants - 112 Pages 5. Checklist for Cold Climate - 22 Pages 6. Checklist for Hot Climate - 22 Pages 7. Checklist for OverWater - 25 Pages 8. First Aid Full Manual - 224 Pages 9. Food Plant Identification - 21 Pages 10. How to Survive - 106 Pages 11. How to Build a Water Snare - 22 Pages 12. How to Build a Survival Kit for Cold Climate - 41 Pages 13. How to Build a Survival Kit for Hot Climate - 40 Pages 14. How to Build a Survival Kit for OverWater - 48 Pages 15. Emergency Food Preparation Cookbook - 37 Pages 16. Marines Cold Weather Medicine Course - 289 Pages 17. 7 Survival Shelters that Could Save Your Life - 6 Pages 18. Sturtevants Edible Plants of the World - 775 Pages 19. Survival Homemade Traps and Snares - 9 Pages 20. Marines Summer Survival Course - 180 Pages 21. Marines Wilderness Medicine Course - 375 Pages 22. Marines Winter Survival Course - 187 Pages 23. Water Survival Training - 39 Pages 24. The Complete Outdoorsmans Handbook - 108 Pages 25. Trail Recipes - 119 Pages 26. Wild Plants for Income - 37 Pages 27. How to Make Ammo Can Stove - 6 Pages 28. Things to make From Bamboo - 23 Pages 29. How to Make Bamboo Joints - 31 Pages 30. How to Choose a Survival Knife - 5 Pages Sample Information on this CD:Chapter 1 - IntroductionSurvival ActionsPattern for SurvivalChapter 2 - Psychology of SurvivalA Look at StressNatural ReactionsPreparing YourselfChapter 3 - Survival Planning and Survival KitsImportance of PlanningSurvival KitsChapter 4 - Basic Survival MedicineRequirements for Maintenance of HealthMedical EmergenciesLifesaving StepsBone and Joint InjuryBites and StingsWoundsEnvironmental InjuriesHerbal MedicinesChapter 5 - SheltersShelter Site SelectionTypes of SheltersChapter 6 - Water ProcurementWater SourcesStill ConstructionWater PurificationWater Filtration DevicesChapter 7 - FirecraftBasic Fire PrinciplesSite Selection and PreparationFire Material SelectionHow to Build a FireHow to Light a FireChapter 8 - Food ProcurementAnimals for FoodTraps and SnaresKilling DevicesFishing DevicesPreparation of Fish and Game for Cooking and StorageChapter 9 - Survival Use of PlantsEdibility of PlantsPlants for MedicineChapter 10 - Poisonous PlantsHow Plants PoisonAll About PlantsRules for Avoiding Poisonous PlantsContact DermatitisIngestion PoisoningChapter 11 - Dangerous AnimalsInsects and ArachnidsLeechesBatsPoisonous SnakesDangerous LizardsDangers in RiversDangers in Bays and EstuariesSaltwater DangersChapter 12 - Field-Expedient Weapons, Tools, and EquipmentClubsEdged WeaponsOther Expedient WeaponsLashing and CordageRucksack ConstructionClothing and InsulationCooking and Eating UtensilsChapter 13 - Desert SurvivalTerrainEnvironmental FactorsNeed for WaterHeat CasualtiesPrecautionsDesert HazardsChapter 14 - Tropical SurvivalTropical WeatherJungle TypesTravel Through Jungle AreasImmediate ConsiderationsWater ProcurementFoodPoisonous PlantsChapter 15 - Cold Weather SurvivalCold Regions and LocationsWindchillBasic Principles of Cold Weather SurvivalHygieneMedical AspectsCold InjuriesSheltersFireWaterFoodTravelWeather SignsChapter 16 - Sea SurvivalThe Open SeaSeashoresChapter 17 - Expedient Water CrossingsRivers and StreamsRapidsRaftsFlotation DevicesOther Water ObstaclesVegetation ObstaclesChapter 18 - Field-Expedient Direction FindingUsing the Sun and ShadowsUsing the MoonUsing the StarsMaking Improvised CompassesOther Means of Determining DirectionChapter 19 - Signaling TechniquesApplicationMeans for SignalingCodes and SignalsAircraft Vectoring ProceduresChapter 20 - Survival Movement in Hostile AreasPhases of PlanningExecutionReturn to Friendly ControlChapter 21 - CamouflagePersonal CamouflageMethods of StalkingChapter 22 - Contact With PeopleContact With Local PeopleThe Survivors BehaviorChanges to Political AllegianceChapter 23 - Survival in Man-Made HazardsThe Nuclear EnvironmentBiological EnvironmentsChemical EnvironmentsAppendix A - Survival KitsAppendix B - Edible and Medicinal PlantsAppendix C - Poisonous PlantsAppendix D - Dangerous Insects and ArachnidsAppendix E - Poisonous Snakes and LizardsAppendix F - Dangerous Fish and MollusksAppendix G - Clouds: Foretellers of WeatherAppendix H - Contingency Plan of Action Format These are books in a CD in PDF format.

This high quality CD-ROM comes with a colorful artwork on a printed Inkjet label.

This CD was produced using the least energy possible and using the principles of recycling as much as possible.

Part of the proceeds will go into protecting the environment, energy conservation, and saving the earth.

This CD-ROM is intended for educational and informational purpose only.

I have resale rights to distribute this cd.

Please leave us a positive feedback and we will do the same! Thank you for looking and buying!