This listing has ended.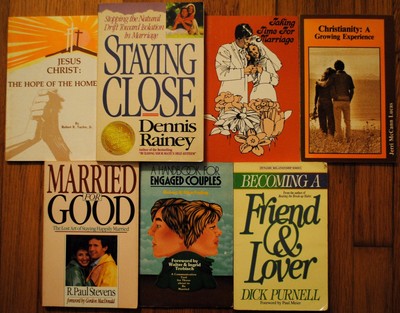 Similar items you may be interested in
Books > Antiquarian & Collectible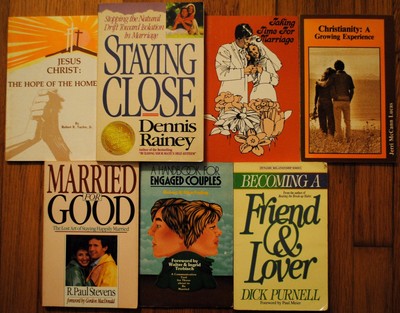 Similar items you may be interested in
Description
7 Softcover Book Lot Condition: Books Are In Acceptable/Good Condition With Signs Of Normal Wear/Age Wear.

A Few Books Have Name/Initials Written On Inner Front Page.

Some Books Have Light Spots/Stains/Marks On Some Areas Of Outer Page Edges.

The Book,"A Handbook For Engaged Couples," Has A Small Tear On One Area Of Outer Front Cover.

PLEASE SEE PICS FOR MORE DETAILS! Includes The Following:Jesus Christ: The Hope Of The HomeBy: Robert R Taylor, Jr.(Copyright 1978 By Lambert Book House, Inc)Christianity: A Growing ExperienceBy: Jerri McCann Lucas(1983)Married For Good: The Lost Art Of Staying Happily MarriedBy: R. Paul Stevens(1986)Becoming A Friend & Lover By: Dick Purnell(8th Printing 1990)Taking Time For MarriageBy: E. Ray Jerkins(1980)A Handbook For Engaged Couples: A Communication Tool For Those About To Be MarriedBy: Robert & Alice Fryling(4th Printing 1979)Staying Close: Stopping The Natual Drift Toward Isolation In MarriageBy: Dennis Rainey(1992) PLEASE LET ME KNOW IF YOU HAVE ANY QUESTIONS! I Normally Ship Within 24 Hours After Payment Clears.