Bidding has ended on this item.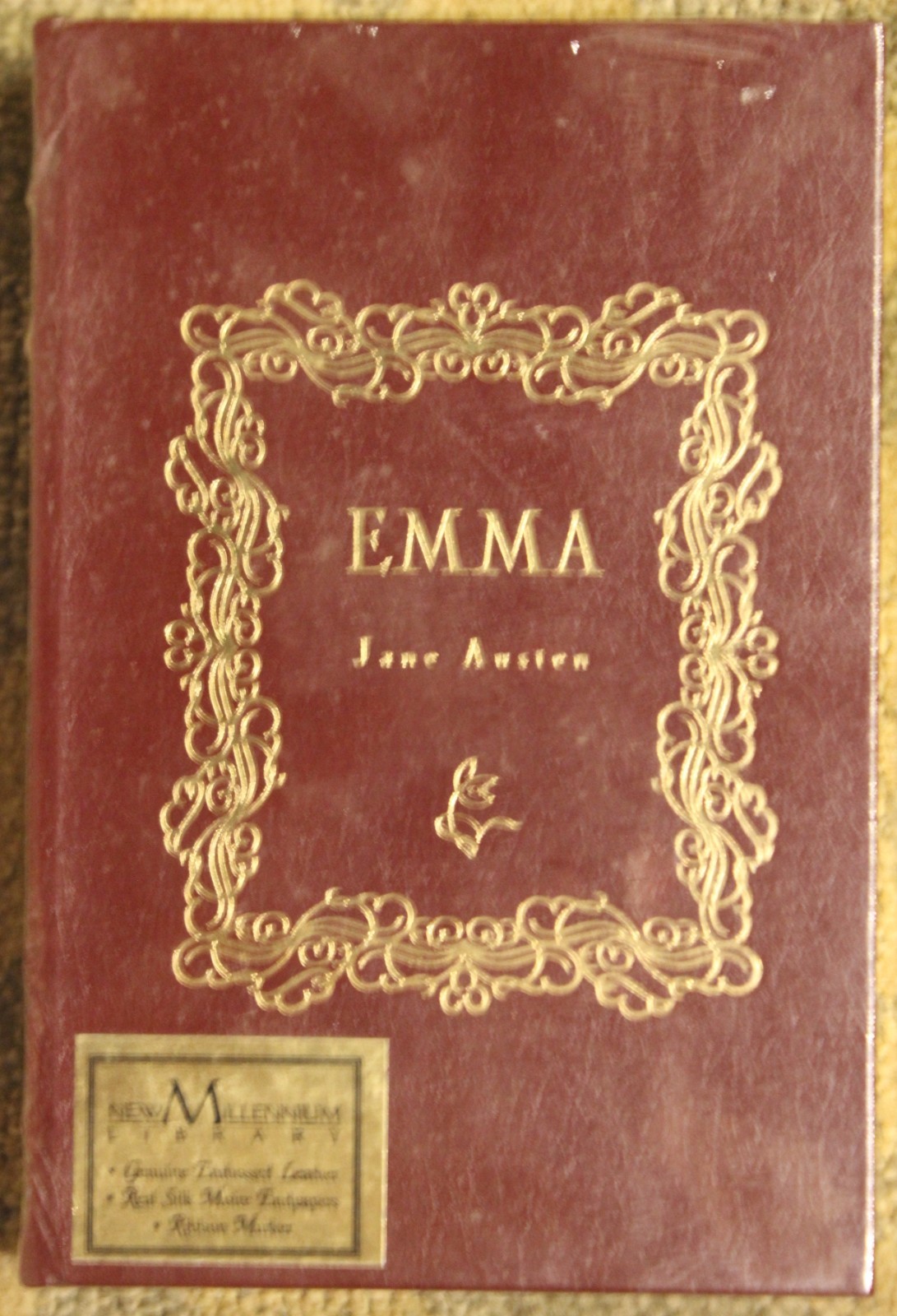 Similar items you may be interested in
Books > Antiquarian & Collectible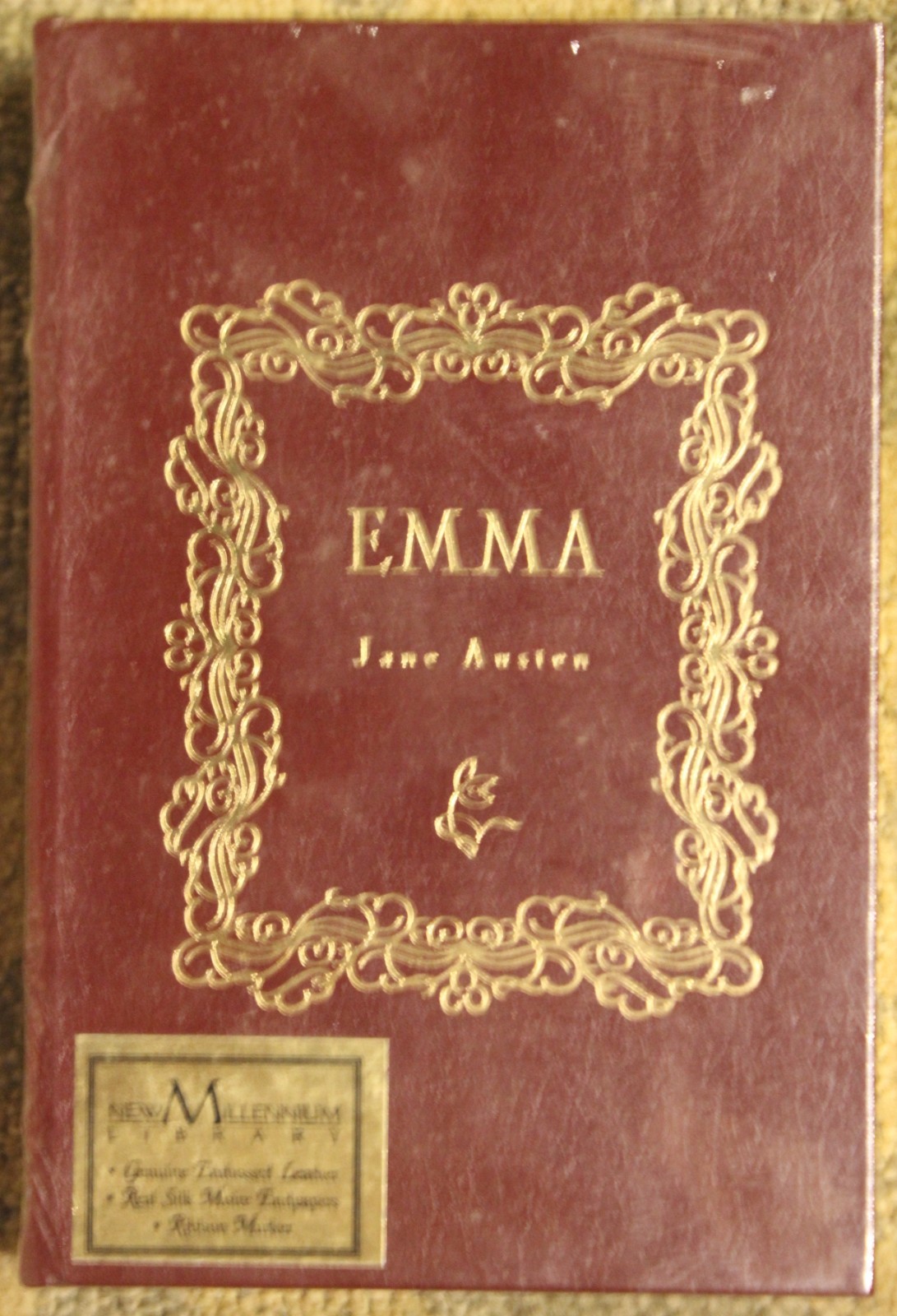 Similar items you may be interested in
Description
The item being featured in this listing is a 1992-issue, factory sealed copy of a literary classic by Jane Austen entitled, "Emma." Marketed by the New Millennium Library, its cover genuine embossed leather, complete with real silk moire endpapers, as well as a ribbon marker, this is one collectible sure to attract the interests of connoisseurs of the dramatic.

The products and items featured on our eBay online services platform are described to the best of our knowledge and ability.

To avoid any misunderstandings and in case of any doubt, please dont hesitate to contact us.

We will be glad to answer all of your questions and provide additional photos and/ or information.

WE NO LONGER ACCEPT OFFERS FROM PROSPECTIVE BUYERS RESIDING IN INTERNATIONALLY-BASED DESTINATIONS OR LOCALITIES. * In the event that some unforeseen circumstance arises with regard to the packaging and delivery of your purchase (inability to pinpoint the exact location of a particular product in the companys warehouse, address/ place of residency discrepancies as indicated by the United States Postal Service - such that the physical address you provided does not match their records, etc.) we will make every attempt to contact you the moment such details become available to us.

IMPORTANT EXCEPTIONS TO FREE STIPULATIONS: The prospect of free shipping is exclusive of the following: Alaska and Hawaii, APO/ FPO (Army Post Office/ Fleet Post Office) compliant systems of exchange which operate as overseas military mail packaging and delivery authorities.

All internationally-based transactions have been discontinued, effective immediately.

NOTE – We do combine shipping upon request.

Charges levied on the purchase of certain products featured on our eBay online services platform are based exclusively on the assigned fees associated with the fulfillment of the USPSs postage requirements.

Please be advised, we do NOT end posted auctions before their scheduled date of completion.

ALL SALES ARE FINAL.

The products featured on our inventory page – particularly record albums and audio-based monaural or stereophonic materials – unless otherwise stated, HAVE NOT BEEN INSPECTED for quality of use.

Orders and/ or purchases finalized on Sunday of the current week will not be addressed until the following day as our hours of operation are listed as follows (Times and dates reflect Eastern Standard Daytime values): Monday | 10AM-6PM Tuesday | 10AM-6PM Wednesday | 10AM-6PM Thursday | 10AM-6PM Friday | 10AM-6PM Saturday | 10AM-6PM Check out my other listingsMy ProfileSee More Items...