This listing has ended.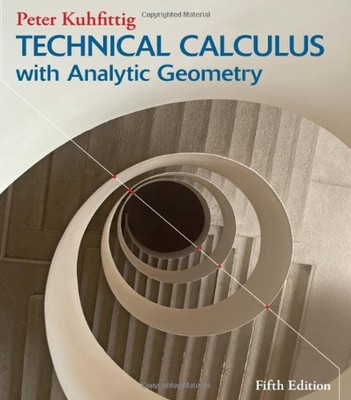 Similar items you may be interested in
Books > Textbooks, Education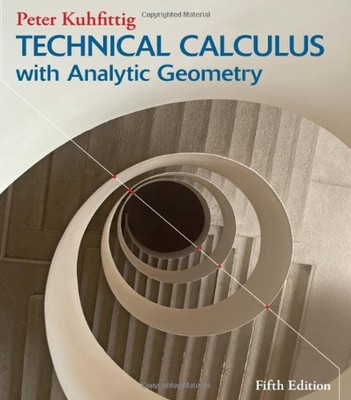 Similar items you may be interested in
Description
Technical Calculus with Analytic Geometry Product Features Product Specifications Hardcover: 544 pages Publisher: Brooks Cole 5 edition (August 21, 2012) Language: English ISBN-10: 1133945198 ISBN-13: 978-1133945192 Product Dimensions: 9.2 x 8 x 1 inches Shipping Weight: 2.3 pounds Why you Should Buy from Us? We are a Trusted Seller with Great Feedback Quick Shipping and Tracking BIG Discounts Excellent Returns Policy The BEST Customer Service Shipping & Returns We Ship Worldwide! 14 Day Money Back Return Policy Items Ship within 24-72 Hours Get Your Purchase FAST! Product Description About the Author Peter Kuhfittig has taught mathematics at the Milwaukee School of Engineering for over thirty years and has served as head of the department for over half of this period.

His enthusiasm for teaching has resulted in an award for excellence in teaching, as well as an interest in textbook writing.

He has been involved in applications of mathematics through occasional consulting work.

More recently, Dr.

Kuhfittig has turned to research in wormhole physics.

Read more Thank You For Your Business!