This listing has ended.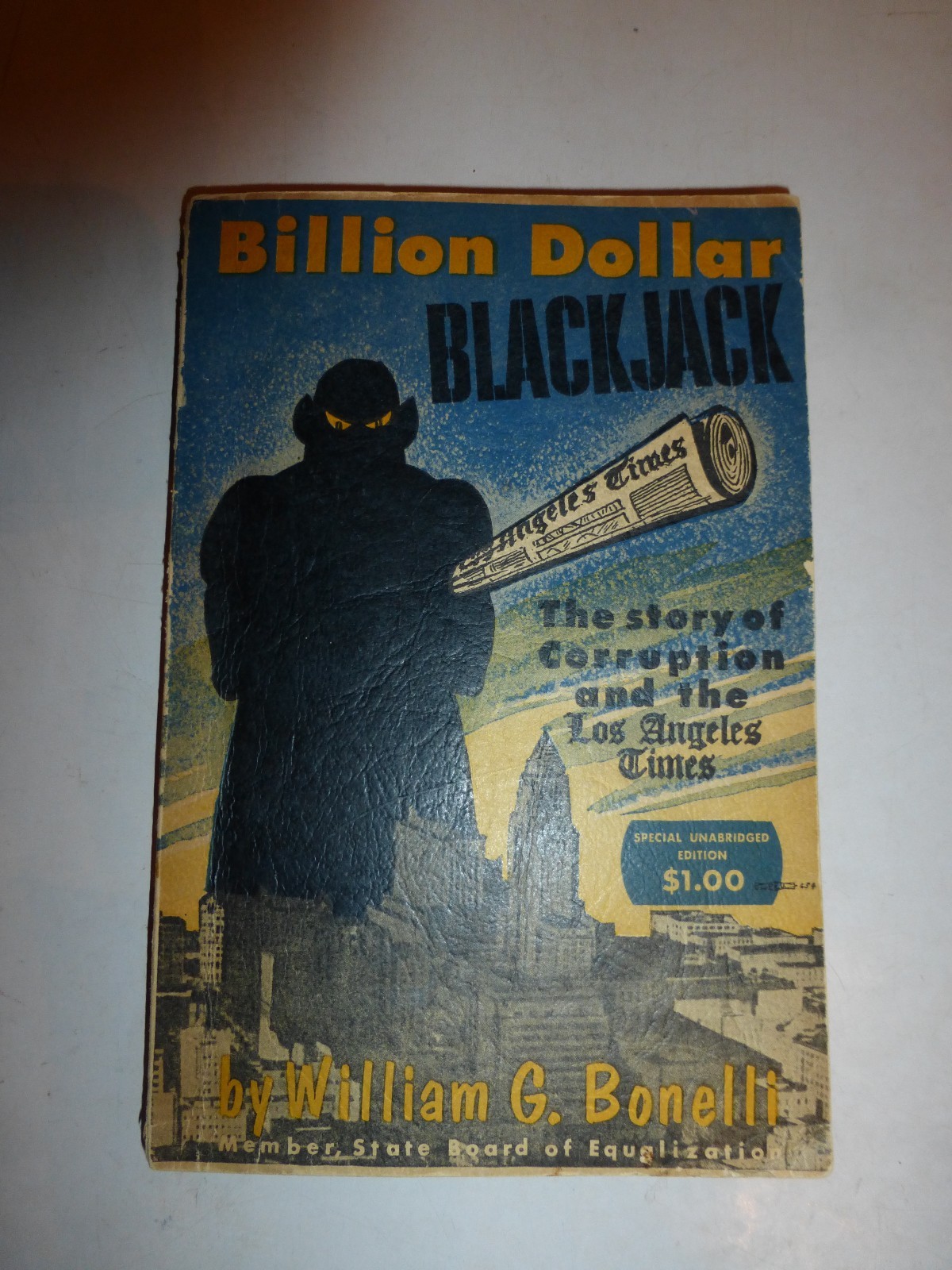 Similar items you may be interested in
Books > Antiquarian & Collectible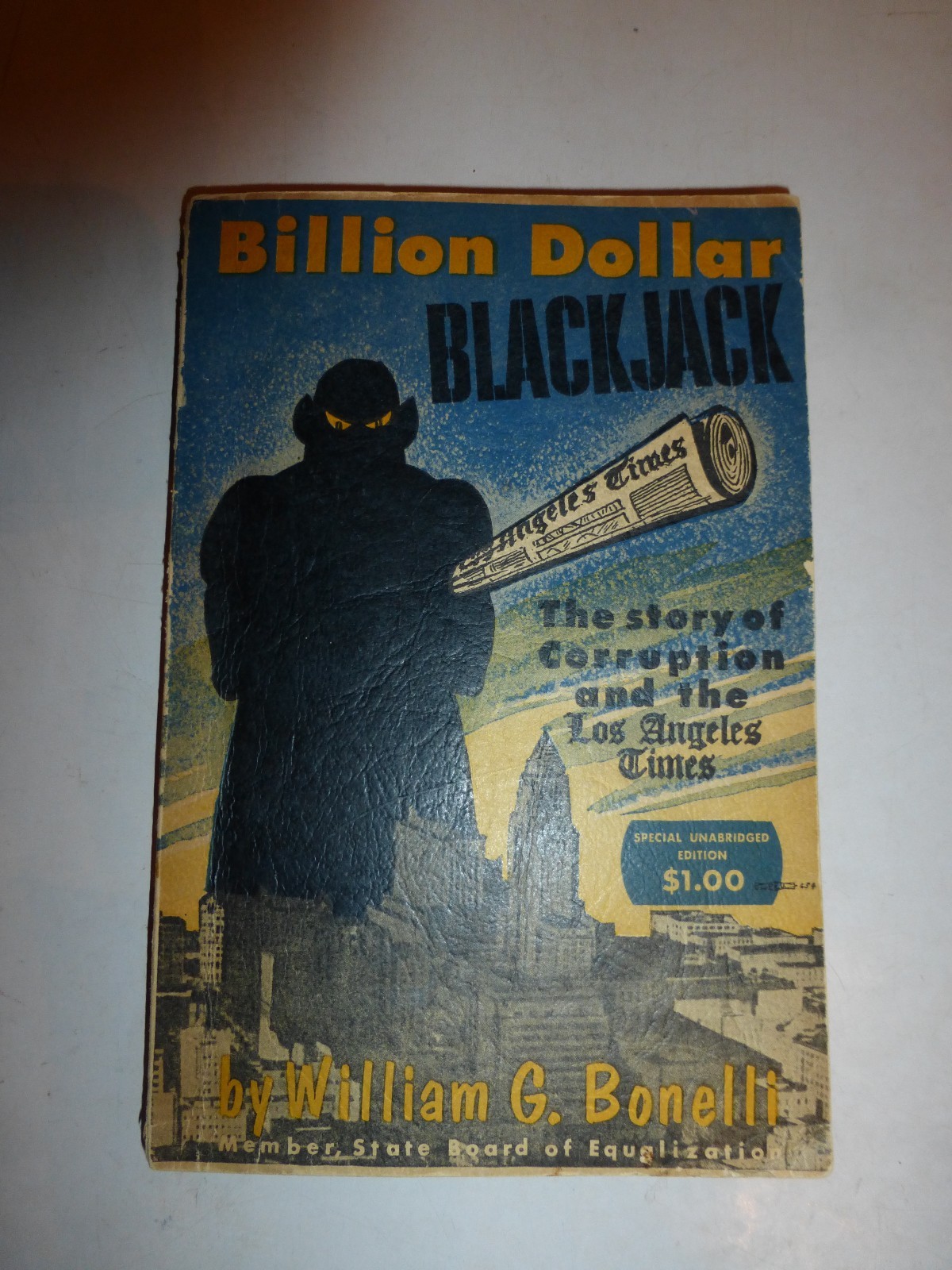 Similar items you may be interested in
Description
TITLE: Billion Dollar Blackjack, The Story Of Corruption And The Los Angeles TimesAUTHOR: William G. Bonelli (1895-1970)PUBLISHER: Civic Research Press, Beverly Hills, CaliforniaDATE: 1954DESCRIPTION:First edition, hardcover with dust jacket, blue cloth boards with gilt lettering on spine, pictorial dust jacket, dimensions 8 3/4" X 5 3/4", 230 pages.

The story of corruption within the Los Angeles Times. "It is the first complete and authentic report on the Otis-Chandler family and three generations of civic, governmental and industrial corruption unparalleled anywhere else in American history." The book was suppressed by the newspaper and every copy found was destroyed.William G. Bonelli was president of the Los Angeles City Council (1927), elected to the California State Assembly (1931), and was appointed to the State Board of Equalization (1938). Bonelli hired journalist Leo Katcher to ghost-write Billion Dollar Blackjack: The Story of Corruption and the Los Angeles Times (1954), in which Bonelli, as the ostensible author, defended himself and attacked the Chandlers.

He also sued the Los Angeles Mirror for $1.15. million for libel, which ran front page smears calling him the Liquor Czar.

With an impending grand jury indictment heading his way, Bonelli found exile in Mexico where he spent the rest of his life.

He tried numerous times to have the court case moved from Los Angeles County to Sand Diego County because he said he could never get a fair trial in Los Angeles County because it was under the control of the Times. (wikipedia.org)CONDITION:Book is in very good condition with clean unmarked pages and cover.

The cover has edge rubbing and slight fading and tearing at the bottom spine.

Book is in very good plus condition.