Bidding has ended on this item.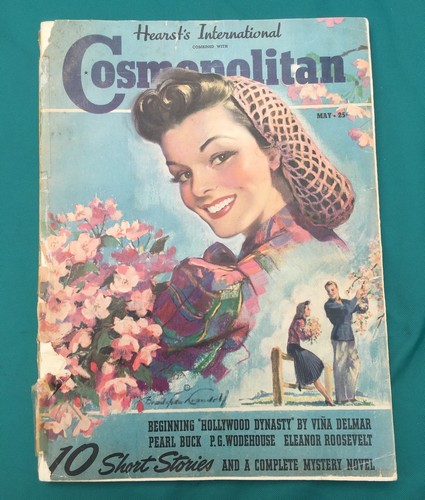 Similar items you may be interested in
Books > Magazine Back Issues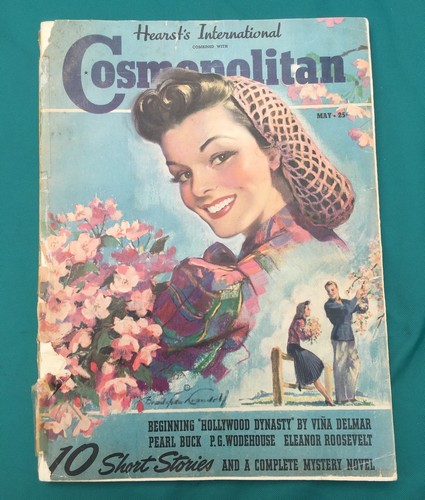 Similar items you may be interested in
Description
Cosmopolitan, May 1939 issue Debutantes, a murder mystery--and Adolf Hitler? Turn back the clock to 1939--when debutantes were honored at "coming out" parties, Hollywood was at the top of its game...and cigarettes were good for you! This issue of Cosmopolitan from May 1939 includes dozens of vintage ads, several novellas--including a murder mystery!--and an article about Adolf Hitler and his "plans for the future". No, Im not kidding! The article itself is downright bizarre in retrospect, glossing over everything that hed done up to May 1939 and ending with, "What will Hitlers future policy be? I am no prophet.

Hitler has achieved without war what no other man has accomplished for centuries.

As I know Der Fuhrer, he will not in his senses stake those achievements and his unique place in history on the uncertain gamble of a deliberately planned aggressive war." You have to see it to believe it...but in the days when Philip Morris cigarettes brought "a distinct advantage to the nose and throat"--anything was possible! All this and castor oil, too! This magazine is in Very Good-/Very Good condition, with a glossy cover, bright colors, white pages and some edge/spine wear.

Please note that the back cover is detached, but everything is complete and intact, with no missing pages and clipped articles.

Add this one to your collection! Highest bidder will pay $4.00 for shipping to U.S. Shipping to other countries will be a little higher.

You can add $1.65 for the first $50.00 of insurance (this cost varies for other countries). I accept Paypal, etc.

Highest bidder should contact me within 48 hours of auctions close.

Please check out my other auctions.

Click below to... View my other auctions Free software made this great looking ad! Click Here! TurboBid Software wins more auctions!