This listing has ended.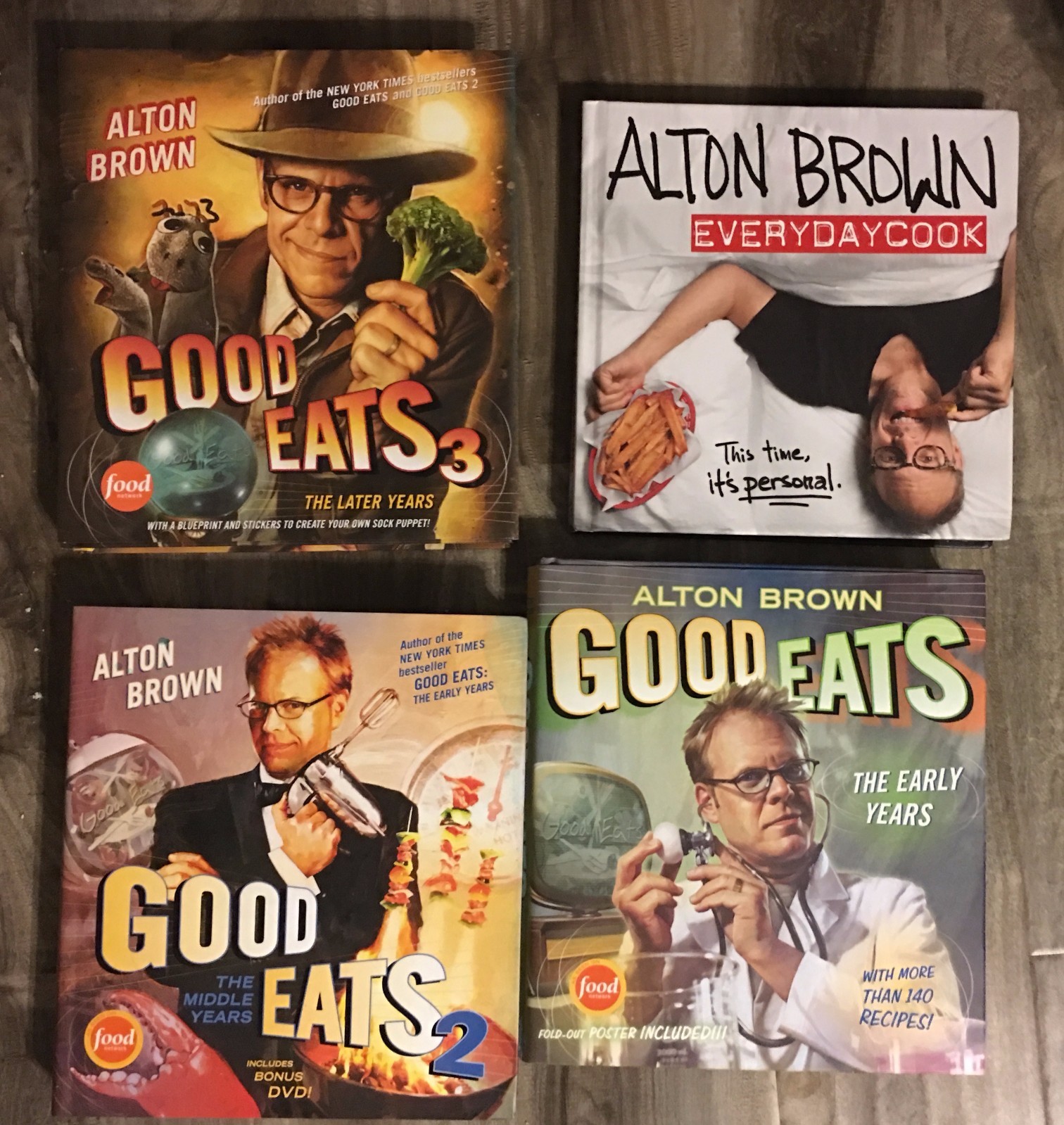 Similar items you may be interested in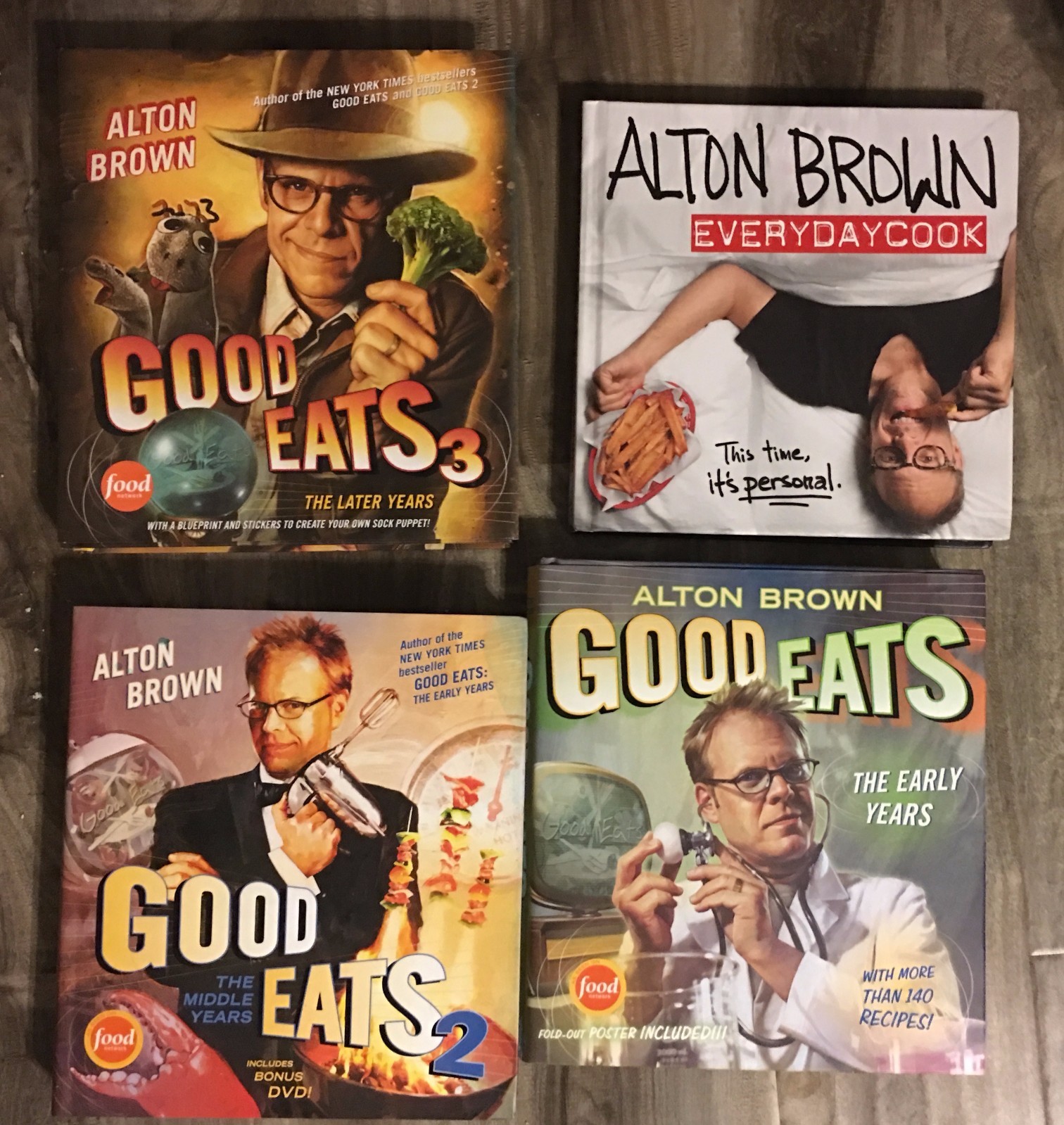 Similar items you may be interested in
Description
Alton Brown was a complete asshole to me and I dont want his shitty books in my house anymore.

I scribbled over my name in the autographed book, which probably depreciates its value from like $2 to 25 cents.

Id give them to Goodwill but Id like some return on this overblown garbage especially because they weigh like 8,000 pounds and serve as cursed talismans to remind me that a sleazy egotistical d-list tv cook treats his fans like theyre completely disposable.

Anyway, I guess theyre useful if you have the time and energy to build a fuckin stupid ass backyard smokehouse made out of tinfoil, furnace filters, and the dug up coffin of your most recently departed relative in the backyard you definitely have.

Hey, do you want to spend 6 hours hunting down grains of fuckin paradise so you can put a pinch of it in an apple pie like an asshole when ginger and pepper would have been totally fine? Good Eats: The Early Years is for you! Do you want to put some fuckin nitrogen in your coffee using all those expensive kitchen gadgets you have lying around that you absolutely use all the time, Wylie Dufresne? Just take a look at Everyday Cook and you too can drink overcomplicated cold coffee that tastes just a little bit colder and a little bit more coffee-ish than regular cold brew!! I dont care what you do with them: use them to cook, set them on fire, eat them and shit them out, whatever.

Please just take these books off my hands so I can stop being petty like this.

Its not a good look.

But then again, treating loyal fans like theyre beneath you is even less of a good look, so who comes out on top in this situation? Me.

Im the captain now.