Books, Magazines > Textbooks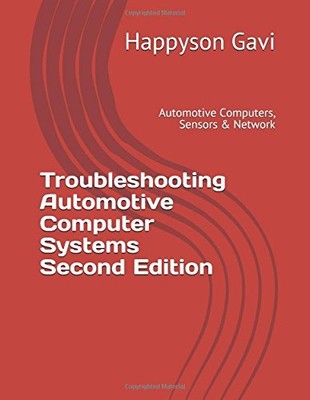 Item Condition:

Brand new
Time left:

29 days 13 minutes 30 seconds hours
Item Number:

232283833297
(Last Updated: 59 Minutes 3 Seconds ago)
Payments:
Credit Cards processed by PayPal
Shipping:
$22.09 AusPost Registered Post International Parcel
Similar items you may be interested in
Description
For any questions please feel free to contact us! Our customer support team is here for you! Home About Us Terms & Conditions View Feedback Contact Us Add To Favourite in titles & description SEARCH: Store Sign Up Newsletter Add my Store to your Favourites and receive my email newsletters about new items and special promotions! General Interest Why Shop With Us? Customer Support We answer within 48 hours! (from Monday to Friday) Ask Seller A Question Payment Methods Troubleshooting Automotive Computer Systems Second Edition: Automotive Computers, Sensors & Network Title:Troubleshooting Automotive Computer Systems Second Edition: Automotive Computers, Sensors & Network ISBN-10:1520737033 ISBN-13:9781520737034 Author:Happyson Gavi Publisher:Independently published Publish date:2-Mar-2017 No. of pages:127 Format:Paperback N/A Description This is an amazing book that unlocks all the problems associated with NO network condition, NO start condition &LOSS of communication between sensors, modules and the PCM.

This second edition unlike the first edition has an additional chapter on Charging system failures caused by low resistance in the Field/Rotor winding & proper diagnosis procedures.

The book troubleshoots and reveal diagnostic procedures related with automotive computer systems.

This book is quite simplified, you dont really need to be a mechanic to understand this book, all you need is to be able to read and write.

The book addresses common diagnostic trouble codes like P0300, P0171, P0172 & P0174 in a very simplified fashion.

The book as well addresses the use of short term fuel trim (STFT) & long term fuel trim (LTFT) in troubleshooting DTCs.

The author of this book has extensive experience of engine performance, electrical & electronic systems of all automobiles.

This book is definitely helpful, once you read and understand it, will be able to fix any automotive computer system problem and several engine performance problems.

If you are serious in acquiring knowledge & skills of troubleshooting automotive computer problems then buy this book as a first step. © 2017 AusReseller - All Rights Reserved.