This listing has ended.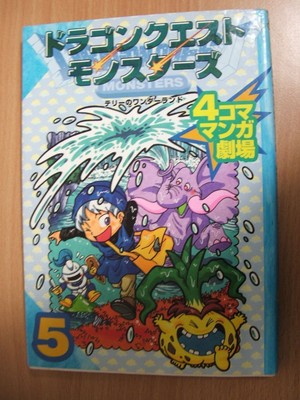 Similar items you may be interested in
Books, Magazines > Graphic Novels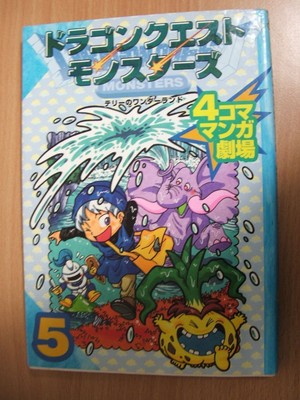 Similar items you may be interested in
Description
This listing is for the item(s) as shown in the photo(s). You may be able click on it to enlarge it.

If you buy two items, the shipping cost of the second may become free (applies to both Australian and international/overseas buyers). Please e-mail me stating which items you are interested in so that I can confirm if a shipping discount is possible.

For Australian buyers, buy multiple items and postage will remain at $15 (a weight limit of 3KG applies). For more details, please see DISCOUNTS below.

Click on the Red Door to browse my store (close to 400 games and gaming-related items) and take advantage of possible combined shipping opportunities.

Unfamiliar currency? No problem! When payment is made, PayPal will automatically calculate and convert from your local currency to the foreign currency listed.

All you have to do is follow the eBay checkout process and click! International/overseas buyers are welcome! (All items are located in Australia check above for postage costs). ITEM DESCRIPTION If you have any questions about this item or anything else, send me an e-mail.

I will usually reply within 12 to 24 hours (or earlier). Item: Dragon Quest Monsters: Terrys Wonderland - 4-koma Manga Theatre 5 Format: Book (Print Media) Version/Region: Japanese Import Book Comments: This is a book imported from Japan and may contain text and/or artwork on game, anime, movie or manga-related subjects.

Books I have on sale are mostly in very good to excellent condition with little or no dog ears (page folds) and no teared/ripped pages.

Please e-mail me if you require a more detailed description of the condition of the book you are currently viewing in this listing.

You can also search for more information about the book itself on search engines by using the ISBN number (it should be located on the books back cover, see the photos). Are you interested in this item but think the price might be a little bit too high? Send me an e-mail and maybe we can work something out.

Interested in buying two, three or more items? Buying multiple things allows me to have more room to give you a discount.

Let me know which items you would like by e-mail, and well work something out. INFORMATION Please read this section carefully to familiarise yourself with the shipping process.

Relevant information specific to local (Australian) and international buyers will be listed below.

If you are unsure about how much shipping costs or any other aspect of shipping, please e-mail me for information. (1) & HANDLING RATES Please click the "Postage/Shipping and " tab above for the shipping prices to your country. *** Please click the "Postage/Shipping and " tab above for the shipping prices to your country. *** (2) DISCOUNTS Please click the "Postage/Shipping and " tab above for the shipping prices to your country. *** Shipping discounts are possible and the amount that can be given depends on the weight and size of the items.

Please ask me about combined shipping by e-mail to confirm shipping for multiple items.

Generally, it may be possible to post 2 or 3 small items locally and internationally for the price of 1 shipping.

For example, if the cost of shipping is $7.50 for one item and $3 for the other item, then you need to pay only $7.50 in total.

Additionally, there is a maximum of $15 shipping/postage for Australian buyers up to a maximum of 3 kilograms.

This is good for a stack of heavy books or a bunch of video games. *** Goods are shipped during business days only (Monday to Friday) and are delivered on those same days only.

Goods cannot be shipped on weekends (Saturday and Sunday) or public holidays.

Since the post office is closed during the weekend and parcels are not delivered, shipping time estimates do not include those days (i.e. weekends and public holidays). Bubble-wrap, hard cardboard or something similar will be used as packaging to protect the item(s) against damage in the shipping process.

Please note that the shipping times is based on after the parcel has been shipped by me, not immediately after auction end or the instant you make your payment.

Sometimes it may take a little longer (or quicker) to arrive, so please be patient and also allow for public holidays and weekends (parcels are not usually delivered by the post office on weekends). Information for local/domestic (Australian) buyers Parcel delivery times for regular/standard and registered post usually range from 2 to 7 days for shipments within Australia (depending on State). Note that eCheck/eCheque payments will delay shipping.

See METHODS OF below for more details.

I can also ship items by registered post.

Some regular/standard post parcels can be upgraded to registered post for an extra $4.50 to the total.

This shipping method comes with insurance against parcel loss or damage and requires a resident of the household to be present when delivery is made.

If nobody is at home when the parcel is delivered, then the parcel will be returned to your local post office and you will be given a notification card.

You can then pick up the item at your convenience.

E-mail me anytime to see if it is possible to upgrade from regular/standard mail to registered post for the item or items you are interested in.

If registered post is available, this shipping option will be added to the invoice that I will send to you after the end of the auction or after your purchase.

I recommend registered post for safe and secure delivery.

Information for overseas/international (non-Australian) buyers Parcel delivery times usually range from 2 to 3 weeks for parcels heading internationally.

Rarely, the customs house in your country may also hold onto overseas parcels for a longer period of time for whatever reason, thus delaying delivery.

I am not responsible if this happens.

Note that eCheck/eCheque payments will delay shipping.

See METHODS OF below for more details.

Overseas parcels (from Australia to the rest of the world) are shipped via standard international air mail.

For higher value item(s), it may be possible to add an online tracking number or insurance.

If you wish to add either of these options, please e-mail me for further information.

Please note: Import duties, taxes and charges are not included in the item price or shipping charges.

These charges are the buyer's responsibility.

Please check with your countrys customs office to determine what these additional costs will be prior to bidding/buying.

METHODS OF I accept the following forms of payment: Bank/Direct Deposit: To make a bank/direct deposit, you will need a BSB Number, Account Name and Account Number These will be provided automatically after auction end.

Just go through the Checkout/Payment process and select Bank Deposit.

Bank payments clear in 1 to 2 business days (Monday to Friday), so the earlier you pay, the earlier you can get your item(s). Pay me via Internet Banking before 4:00PM on a business day for faster clearing of payment.

You can also do it over the counter at your local bank.

Money Order and Bank Cheque: Money Orders are available from the Australia Post Office and works like a bank cheque.

Once payment has been made to the Post Office or Bank, please send the money order or bank cheque to my address via letter mail.

Payment clearance times may vary from a few days to over a week.

PayPal: An online instant payments system for any and all international buyers.

However, please be aware that PayPal eChecks/eCheques payments are NOT instant - they take around 5 to 7 business days to clear (not including weekends and public holidays). I will not be able to ship packages until eChecks/eCheques have cleared.

OTHER INFORMATION After you have bought your item(s), please proceed with the eBay checkout in order to make payment within 7 days.

If you chose Australia Post Money Order or Bank Cheque as your method of payment, I will e-mail you with the postal address to send it to.

If you require a little more time to make payment, contact me in a timely manner so that I know which method of payment you wish to pay by and about what time I should expect to receive it.

If I do not receive an e-mail from you nor payment 7 days after auction end, then appropriate actions may be taken in order to resolve any problems.

Sales are final and non-returnable unless the item is significantly different than described (in the listing). Requests for transaction cancellations (because of buying the item by mistake or due to change of mind) will incur a $2 fee if the transaction cancellation request is made after 24 hours has passed since the time of payment.

In this case, the total amount will be refunded minus the $2 fee.

Transaction cancellation requests can not be met if the item has been paid for and has already been shipped.

In this case, the transaction is completed, the payment is non-refundable, and the item is non-returnable.

Please read the item descriptions and examine the item photos carefully so you know exactly what you are buying.

If you feel unhappy about the transaction, please e-mail me so that we can solve any possible problems.

If you require more information about any aspect of the items I am selling, then it is your responsibility to ask me for more details I will answer any questions you have to the best of my ability and knowledge.

Any questions you have that are more of the technical nature may lie outside the scope of this item listing and my knowledge - in this case, it may be necessary for you to find your answers by conducting research on external websites (e.g. search engines). By placing a bid or by buying the item outright, you confirm that you have fully read the information contained in this listing beforehand and you agree to any terms or conditions listed.