This listing has ended.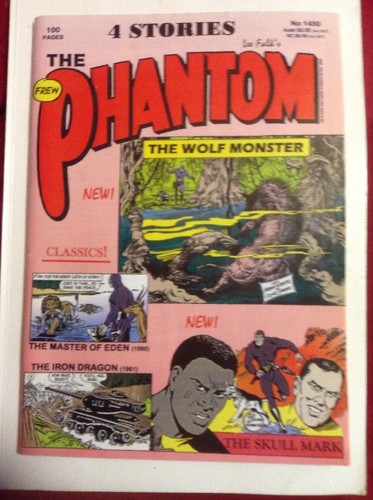 Similar items you may be interested in
Books, Magazines > Comic Books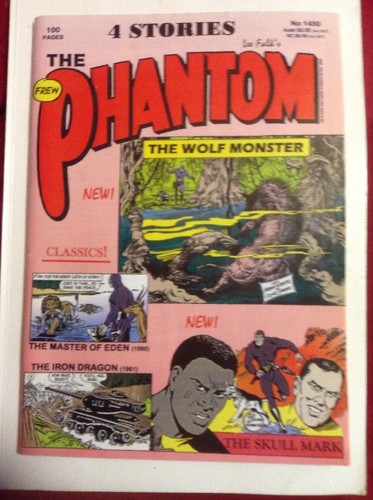 Similar items you may be interested in
Description
2006 Frew Phantom Comic no. 1450. 100 page Special.

Very Good Cond. 
Comic is in very good condition.

No writing nor stains or tears.

Please note photos.

Will be posted in a plastic satchel style envelope and with padding both sides.

Should be bend proof and water proof! 
 Free pick up perfectly fine.

If you live locally and dont take advantage of free pick up, please dont be alarmed if I happen to hand deliver to you letter box in my travels. 
 How to apply for a combined postage discount. (Ebay interface may vary in other countries.

If in doubt please contact Ebay help) 
 1.) dont add things to your cart or basket.

I cant offer a pre-calculated combined postage discount from there as my items are all different sizes and weights. 2.) Instead, click "buy it now" on each item that you want 3.) dont pay for them 4.) Once you have done "but it now" on the ones you want, go to your "purchases" list 5.) On each item that you have bought it will have a menu called "other options" (or similar wording). Under there, there is an option called "Request total". Open that on one of the items.

It should then list all the items of mine on which you have just done "buy it now" or won on auctions. 6.) Selecting "request total" sends me a message that lets me know that you have finished shopping and to add in what the amount for postage will be.

That then sends you an invoice to pay.

Postage within Australia Guide (32 to 36p comics or equivalent size) 1 comic = $2.30 2-4 comics = $3.30 5-6 comics = $5.50 After that you go over 500g and cost becomes $7.95 for up to about 9 x 32-36 page comics.

International buyers, please note that for the postage cost you see quoted, I can send you 250g or four standard 32-36 page comics, or equivalent.

Feel free to buy up and then ask for a combined invoice.