This listing has ended.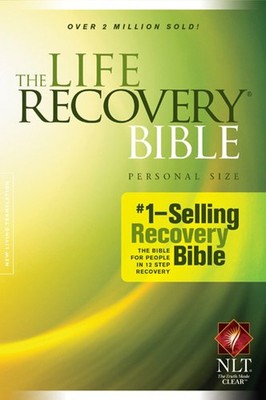 Similar items you may be interested in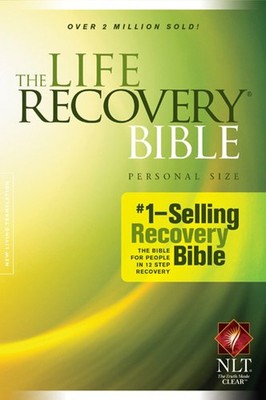 Similar items you may be interested in
Description
The Life Recovery Bible NLT, Personal Size Product Features Product Specifications Paperback: 1776 pages Publisher: Tyndale House Publishers, Inc. 1 edition (April 1, 2007) Language: English ISBN-10: 1414316267 ISBN-13: 978-1414316260 Product Dimensions: 5.2 x 1.5 x 7.9 inches Shipping Weight: 1.6 pounds Why Buy From Me? Trusted Longtime Seller Great Feedback Fast Shipping and Tracking BIG Discounts Excellent Returns Policy The BEST Customer Service Shipping & Returns I Ship Worldwide! 14 Day Money Back Return Policy Items Ship within 24-48 Hours We cannot cancel orders.

Once an order is placed, it immediately begins processing for shipment.

Product Description From the Back Cover $lt p>THE LIFE RECOVERY BIBLE—now available for a limited time in this Celebration Edition—is the 1-Selling Recovery Bible.

The living language and precise scholarship of the New Living Translation makes this Bible the clear choice for people in 8 and 12 step recovery.$lt /p> $lt p> Life-Changing Features$lt /p> $lt p> $lt b>TWELVE TWELVE-STEP DEVOTIONALS:$lt /b> A reading chain of 84 Bible-based devotionals tied to the Twelve Steps of Recovery and interspersed throughout the Bible text.$lt /p> $lt p> $lt b>SERENITY PRAYER DEVOTIONALS:$lt /b> Based on the Serenity Prayer, these devotionals are placed next to the verses they are drawn from—an excellent 29-day devotional reading plan.$lt /p> $lt p> $lt b>RECOVERY PRINCIPLE DEVOTIONALS:$lt /b> More than 50 fifty Bible-based devotionals, topically arranged, build upon each other to create an excellent guide to key recovery principles.$lt /p> $lt p> $lt b>RECOVERY PROFILES:$lt /b> Key Bible characters are profiled, and important recovery lessons are drawn from their lives.$lt /p> $lt p> $lt b>RECOVERY NOTES:$lt /b> Interspersed throughout the Bible text, these notes pinpoint passages and thoughts important to recovery.$lt /p> $lt p> $lt b>RECOVERY REFLECTIONS:$lt /b> Topically arranged recovery reflections, at the end of most Bible books, pinpoint key insights learned from specific Scripture passages.$lt /p> $lt p> $lt b>RECOVERY THEMES:$lt /b> Prominent recovery themes are discussed at the opening of each Bible book.$lt /p> $lt p> $lt b>ADDITIONAL FEATURES:$lt /b> Book outlines, book introductions, topical index, devotional indexes, recovery profile index, and a user's guide.$lt /p> $lt p> Edited by David Stoop and Stephen Arterburn$lt /p> --This text refers to an out of print or unavailable edition of this title.

Read more Thank you! Please let me know if you have any questions!