Bidding has ended on this item.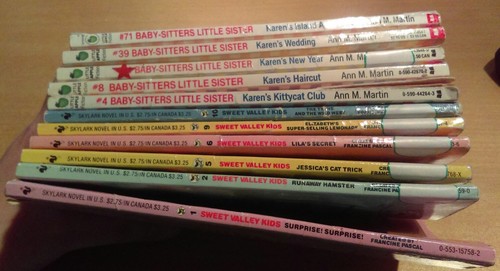 Similar items you may be interested in
Books > Wholesale & Bulk Lots > Books > 11-50 Items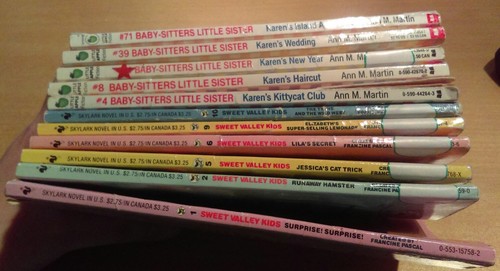 Similar items you may be interested in
Description
Lot of 11 books, (6) Sweet Valley Kids books and (5) Babysitters Little Sister books: Sweet Valley Kids: #1 - Surprise! Surprise!#2 - Runaway Hamster#5 - Jessicas Cat Trick#6 - Lilas Secret#9 - Elizabeths Super-Selling Lemonade#10 - The Twins and the Wild West Babysitters Little Sister: #4 - Karens Kittycat Club#8 - Karens Haircut#14 - Karens New Year#39 - Karens Wedding#71 - Karens Island Adventure Books are in pretty good condition.

No missing or torn pages, no writing in the books.

There are some creases on some of the covers, and some books have stickers on the spine and/or cover.

About 1/3 of the cover of Karens Kittycat Club book has come loose from the spine, and the copyright page has come loose but is still in the book.

All the Sweet Valley books are first editions and the Babysitters books are all first Scholastic printings.