This listing has ended.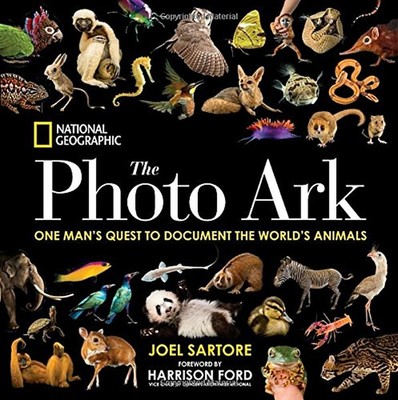 Similar items you may be interested in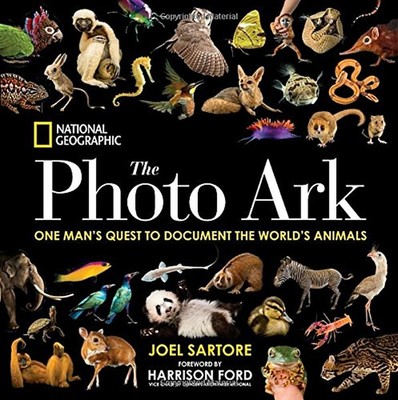 Similar items you may be interested in
Description
National Geographic The Photo Ark: One Mans Quest to Document the Worlds An... Product Overview Review "This is one of the most scientifically important—and artistically brilliant—books ever.  I don't know of any other book that has such power.

You cannot see these sensitive portraits of the ersity of animals living on Planet Earth and not be entranced.

And moved.

And inspired to do all you can to ensure they stay with us.

Joel Sartore is an ambassador extraordinaire for the beleaguered animals of our planet and should receive a Nobel Prize.

No one can look at these sensitive portraits of the incredible animal beings and not be amazed and inspired to do all in our power to preserve them—all of them, all the complex tapestry of life—for our children and theirs. I can think of no other book with such a compelling message: We must each do all that we can to preserve these incredible beings—all of them.  And we must act now, or it will be too late for most of them."—Jane Goodall   "Joel Sartore's The Photo Ark is a magnificent, awe-inspiring, encyclopedic, and forward-looking book.

It surely will be game-changer for getting people to connect or to reconnect with other animals and the various landscapes that serve as their homes—to 'rewild' their heart—and to become deeply re-enchanted with the remarkable, fascinating, and erse beings with whom we share our wondrous planet.

I shall share it widely with a broad audience, including youngsters, who are the ambassadors for our and other animals' future.

I hope this spectacular work of art enjoys a global audience, and I honestly dont see how it won't. It is that good."—Marc Bekoff   "We owe it to these animals, as they struggle for survival on a human-dominated planet, to look them in the eye.

Joel Sartore's awestruck and awe-inspiring photos make that an experience of deep heart and beauty."—David Quammen"We love them.

We are exterminating them.

We have no idea most of them even exist.

Every painting of Noah's Ark shows those familiar few animals we all agree seem worthy of salvation.

Elephants, giraffes...but every one of them—and most others on Earth—are in fact in mortal danger now.

Their flood is us.

Yet when expecting new human life we paint animals on our nursery walls.

We don't paint computers or work cubicles.

We paint animals, our subconscious, hope-filled wish to greet our unborn child by saying, 'Welcome into this life-filled world.

We are not alone.

We have wondrous company.' It's time we met those splendid souls with whom we are failing to share our planet, whom we are annihilating.

Joel Sartore's stunning images are powerful enough to make us all ask and answer the question: 'What will I do?'"  — Carl Safina, author of Beyond Words What Animals Think and Feel Read more About the Author JOEL SARTORE is a photographer, speaker, author, teacher, and a 25-year contributor to National Geographic magazine as well as Audubon, Geo, Time, Life, Newsweek, and Sports Illustrated.

He has written several books including National Geographics Rare: Portraits of Americas Endangered Species, Photographing Your Family, and Lets Be Reasonable, a collection of essays from the CBS Sunday Morning show.

Sartore and his work have been the subjects of several national broadcasts, including the National Geographic Channels Explorer, the NBC Nightly News, NPRs Weekend Edition, and an hour-long PBS documentary, At Close Range.

He is also a contributor on the CBS Sunday Morning Show with Charles Osgood.

HARRISON FORD is an American actor and film producer.

He gained worldwide fame for his starring roles as Han Solo in the original Star Wars epic space opera trilogy and the title character of the Indiana Jones film series.

DOUGLAS CHADWICK has reported on wildlife around the world, from right whales in the subantarctic to snow leopards in the Himalayas, producing close to 50 articles for National Geographic magazine.

He has written 13 books about wildlife and conservation, including several focused on the Rocky Mountains.

Read more Details: Hardcover: 400 pages Publisher: National Geographic (March 7, 2017) Language: English ISBN-10: 1426217773 ISBN-13: 978-1426217777 Product Dimensions: 10.3 x 1.3 x 10.1 inches Shipping Weight: 4.4 pounds Quality Products Have peace of mind knowing that your order will arrive original factory sealed packaging.

That means that youll have the full force of the manufacturers warranty to protect your purchase.

Fast Shipping Youre already purchasing the item.

Why pay a lot for your shipping? We get your order shipped out and delivered to your doorstep as quickly as possible.

Commitment We are committed to making sure that you leave this transaction satisfied.

That means having access to real people that get your questions and concerns answered quickly.

Give us a shot and we will make sure that you will look to us again!